The Choir moves forward every year, inducting new members, learning new music, supporting new causes, introducing new local young musicians and performing before new audiences in new locations. With a half-century of achievements behind us however, it's natural to look back occasionally!
Photographs of the Choir can be found in our online Photo Albums. The Tenby Observer reports regularly on our activities and all our news posts are stored on Facebook.
We've picked out a highlight photo from each of the past few years. Click on any of these to open the relevant Photo Album.
MD Ian "Wilbur" Williams brought us back from two years' pandemic suspension for a successful 2022 Summer Season, culminating at our Gala Concert with Serendipity Ladies Choir. Our President of 35 years, Roy Noble OBE, retired at this concert and kindly introduced his successor, fellow broadcaster Wynne Evans BEM: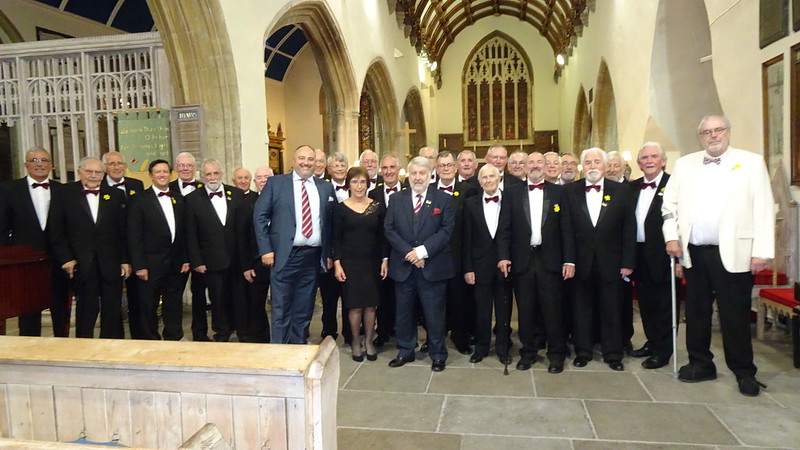 We ended 2019 on a high when we were invited to sing at the Principality Stadium for Wales vs Barbarians, celebrating the national team's return from the Rugby World Cup in Japan. Wales had been narrowly beaten in the RWC Semi-finals by South Africa, the eventual champions: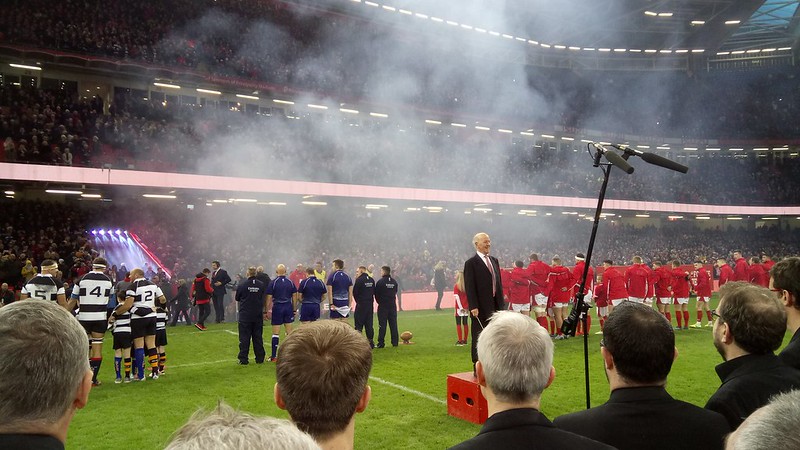 We're never short of weather in Tenby, so in 2018 we took it up with the man responsible, Derek Brockway - BBC's "Weatherman Walking", as he followed the Welsh Coastal Path from Tenby to Pendine: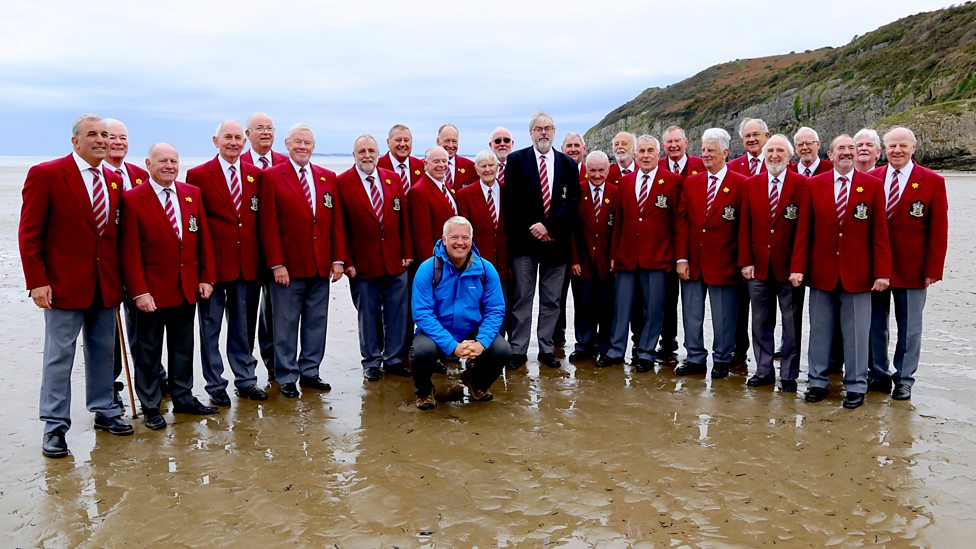 One highlight of 2017 was participating in the Cornwall International Male Choral Festival, the choir being placed a creditable fifth in a field of eleven very strong choirs.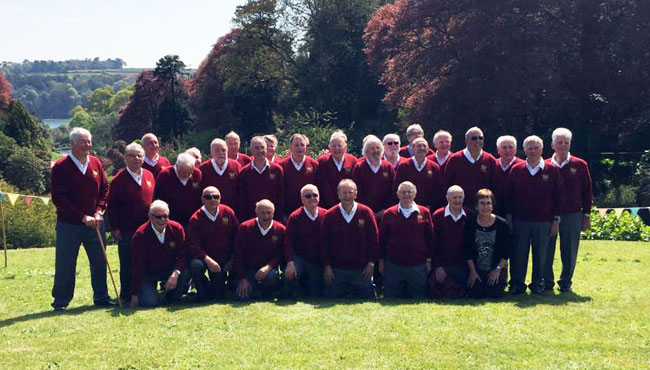 In 2016 our then President Roy Noble, OBE, DL, K.St.J attended our Annual Dinner at Tenby's Giltar Hotel and is seen here awarding Bass Section Leader Eric Mullins his 35 Years' Service Award: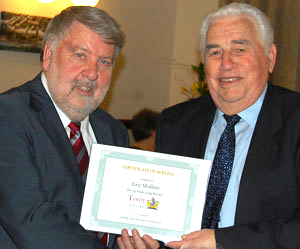 Tenby Male Choir was 40 years old in 2015 and the anniversary year featured many celebratory concerts and social activities, culminating in a tour to Malta and Gozo: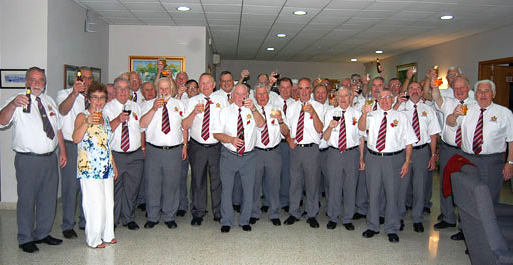 Videos of the Choir's Malta performances can be found on YouTube